Our staff augmentation services possess years of experience in various domain from website design to development and mobile apps to Blockchain and SaaS platforms, guarantee the clients to deliver results that are far beyond the expectations.
Why Us For Your Staff Augmentation Needs
Let's have a quick glimpse of a wide range of professional staffing services you can avail and get a world-class solution that fuel growth.
Premium Talents
When you discuss your idea with us, we make extra sure to deliver you services from the best web and mobile app developers across the country. Our engineers have years of experience with degrees from the premium colleges and universities makes them supremely efficient in handling your project.
Latest Technologies
Our strategic staffing solutions ensure utilizing latest technologies at par excellence. Forget about being generic and depend on old frameworks. Our superb programmers curate websites and mobile apps that verbalize across your business.
Custom Team Building
Delivering custom web and mobile solutions from the desk of the world's niftiest minds is breathtaking! We take care of your requirement by availing the best developers for your technology needs, making it a stress-free hiring process.
Cost-effectiveness
You get to choose whether you need to hire developers on an hourly basis or full-time giving you an upper hand on the latest technologies and up to 50% less expensive from hiring a firm.
Sophisticated Infrastructure
We pair you with the developers whose excellence match your project needs with high-end technical equipment, latest devices and upgraded software making us a class-apart from our competitors.
Guaranteed Transparency
We provide you with daily check-ins and one-point contact so you can see how your project is doing. Keep you constantly updated through e-mails, Skype, and Zoom is one of our key qualities! We give you a detailed work update via project management tools and Google Docs is guaranteed with us.
Our Staff Augmentation Process
Cut your overhead costs and scale quickly — without sacrificing quality, time, and expertise.
Share Your Requirements
Send us your contact information.
Brief chat about your objectives & goals.
We'll schedule a meeting to dive deeper.
Choose Your Developer(s)
Determine your business and technical needs.
Shortlist developers and engineers.
Streamline & mobilize your inward-facing systems.
Get Started
Adhering to the guidelines is our objective.
Technological assistance to maximize the project quality.
Seamless communication round the clock.
Get Results
Agile approaches to offer dashing tech solutions.
Custom services via short dev-iterations.
Complete project on time & bug-free.
Engagement Models
We utilize custom teams to help agencies and businesses scale their development, design, and digital marketing capabilities.
Full-Time Hire
If you represent a company with regular large projects, or if your need ongoing work, ask about a retainer. It's a pay-as-you-go monthly rolling contract. You'll get our technical infrastructure, expertise, processes and execution abilities as easily as if we are cost-effective, easy-to-work-with, and have high-quality in-house staff.
Get the skills you need under budget.
Get the experience that you're struggling to attract.
Improve diversity and enhance your workforce.
Full-time staff can make businesses more agile.
Compatibility with the latest mobile technologies.
Handcrafted apps to rationalize all of your processes.
Managed Team
You need a team that corresponds to account managers, project manager, team leaders, developers and analysts to name a few for your project – don't worry! When we discuss your objectives and come up with apt solutions for your business requirements, we chalk out every detail that will cover a cost-effective, high-quality and hassle-free managed team for your perusal.
Flexibility & cost effectiveness to enhance your workforce.
Much beyond a regular development team.
Turnaround time with dedicated web-dev teams.
Facility of hi-tech security.
Incorporates an easy style of coding.
Act an extension of your marketing/development team.
Success Stories
These are some featured WINS of successful software development projects. Have a look here.
Video SaaS Application
A Multi-Million dollar funded SaaS application for Video and marketing analytics, with patent approved remote video shooting technology.
Technology and UI/UX Consulting
Product Engineering and Development
Staff Augmentation services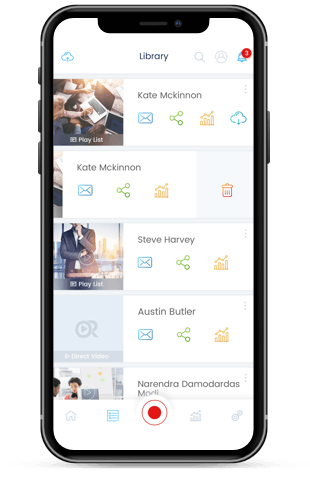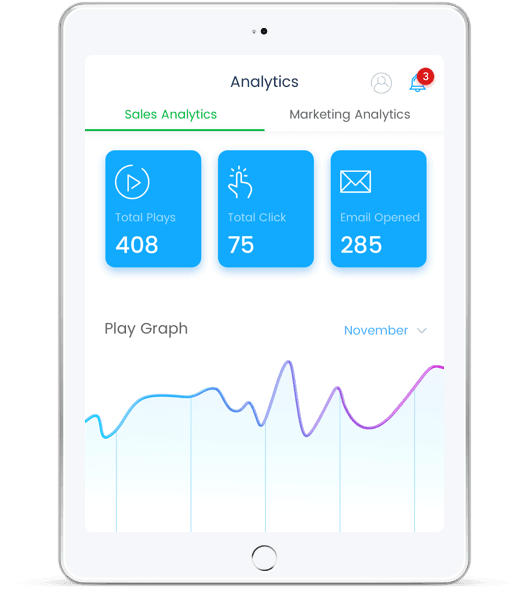 Cryptocurrency Trading Platform
One of the leading cryptocurrency trading platforms in central Europe with $60 million worth of transactions recorded in the last financial year.
Technology and UI/UX Consulting
Product Engineering and Development
Staff Augmentation services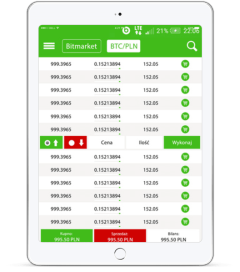 Blog Articles
Insights and guidance on applying the latest technologies to your business. See more blog articles